13 January 2023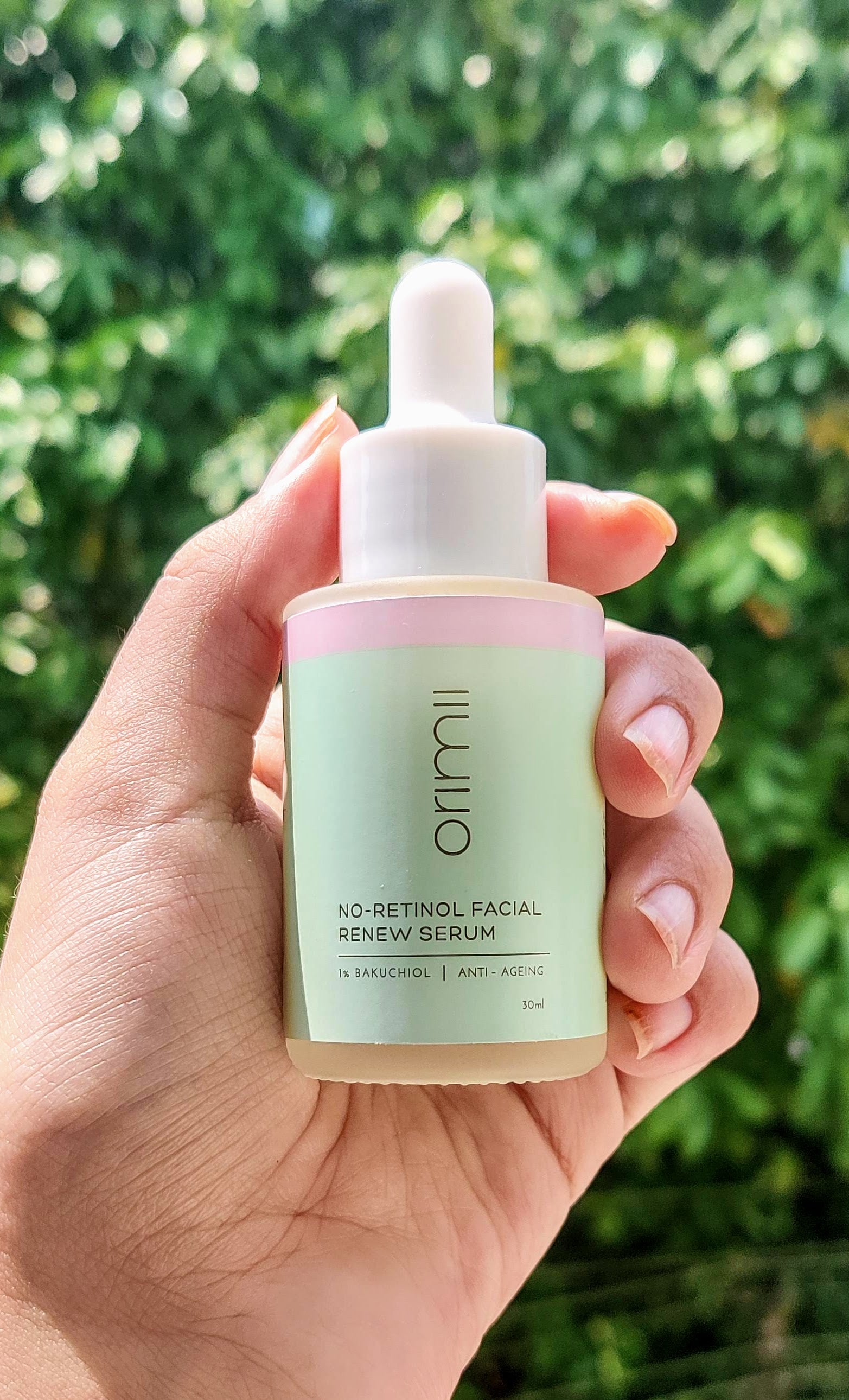 As a pregnant or new mama, you probably already know that retinol is a big no-no when it comes to skincare. It's often the first thing that we're warned about when we try to figure out which skincare ingredients are safe and which ones don't make the cut during this phase of our lives. I still remember how I'd just purchased my first retinol product a few months ago. Thanks to some "good news", I could never get around to actually using it.

Retinol has remained a popular (and controversial) ingredient in skincare for years, owing to its amazing anti-aging and acne-fighting properties. It's been proven to promote cell turnover and fade hyperpigmentation along with a bunch of other benefits. For those who were dependent on products containing retinol to maintain their skin, having to give it up during pregnancy can definitely feel like a bummer.

This is where bakuchiol comes into the picture. Bakuchiol is a plant-based extract that has been observed to behave very similarly to retinol in terms of skin-improving qualities. Just like retinol, bakuchiol stimulates collagen production, offering similar effectiveness against fine lines, spots, and other signs of aging. Studies claim that bakuchiol offers all the benefits we get from retinol, minus the irritation and burning associated with the latter, making it the perfect retinol alternative. The best part? Bakuchiol is safe to use for pregnant and breastfeeding women!

When I first came across Orimii's No-Retinol Facial Renew Serum, I knew I just had to get my hands on it! Bakuchiol products are still not commonly available in India and many of the products that claim to contain bakuchiol either use babchi oil (which is not as effective) or don't contain the desired percentage to get results. With all the havoc my pregnancy hormones were wrecking on my skin, I really could do with some good old bakuchiol magic. So it probably doesn't come as a surprise that the Orimii No-Retinol Facial Renew Serum is the product I was looking forward to trying the most!

Unboxing & First Impression

Orimii has really nailed their packaging game! Right from the soothing colour palette to the detailed information on the boxes and bottles, everything about the packaging is simply perfect for a brand targeted toward worried new moms.

The serum comes in a sturdy frosted glass bottle with a dropper for easy and hygienic application. I appreciate the detail they've put into the usage instructions. Bakuchiol is a very new ingredient for most of us so the guidance is definitely necessary.

Ingredients

The Orimii No-Retinol Facial Renew Serum is formulated with 1% bakuchiol, which is the ideal percentage for daily use while being potent enough to show results quickly. Besides bakuchiol, the serum also features powerful plant-based extracts such as evening primrose, acai berry, chestnut rose, Japanese camelia, Centella Asiatica, and seaweed, all of which offer a plethora of benefits to the skin.

Texture & Application

The serum is runny and almost completely transparent with a slight milky tint. As is characteristic of all Orimii products, it contains natural perfume which is very mild and pleasing. The watery serum is super lightweight and sinks easily into the skin. As per instructions, I apply this on damp skin and pat it in until it's completely absorbed. I love how my skin feels fresh and bouncy right after putting this on.

Results

According to studies, bakuchiol shows visible results after around 12 weeks of daily use. I've used the Orimii No-Retinol Facial Renew Serum for over 2 weeks, starting with thrice a week in the first week and progressing to using it every morning from the second week onwards. In terms of results, I already see an improvement in my skin's texture. My dull, lackluster skin looks so much more healthier ever since I've used this serum. I'll definitely be using it for a long time to come and documenting the progress my skin makes.

Verdict

This product is a must-have, not only for pregnant and lactating women but also for anyone who's looking for a safe and effective alternative to retinol.