03 February 2023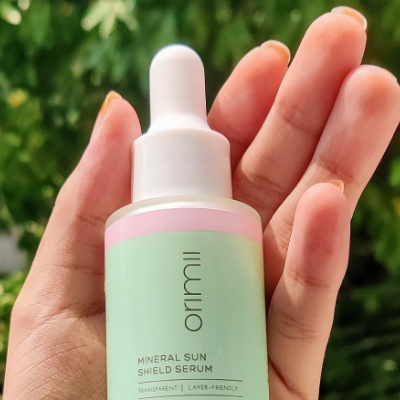 As luck would have it, most sunscreens available in the market contain several ingredients that are not only harmful to pregnant and lactating women but could even be potentially dangerous for everybody else as well. Sunscreen filters such as oxybenzone, avobenzone, octocrylene, octisalate, and octinoxate are known to be harmful, especially for pregnant and breastfeeding women. Most of these filters act as endocrine and hormone disruptors which can cause a lot of damage once absorbed into the bloodstream. In fact, some of these filters are even associated with pregnancy complications such as low birth weight. Sunscreens also commonly contain artificial fragrances which could be made up of toxic chemicals that may potentially harm the fetus or cause reproductive issues.

Does that mean pregnant women should skip using sunscreen altogether? No way! That just puts us at risk of skin cancer and other skin-related issues caused by sun exposure. Pregnant and lactating women need a safe sunscreen alternative that uses non-nano mineral filters and is free of toxic chemicals and artificial perfumes.

This is where Orimii's Mineral Sun Shield Serum comes to the rescue. As the name implies, this is a 100% mineral sunscreen, making it absolutely safe for pregnant and new mamas to use. This broad-spectrum sunscreen comes in the form of a serum and offers SPF 30+, effectively shielding the skin against both UVA and UVB rays.

Unboxing & First Impression

The sunscreen comes packaged in a frosted glass dropper bottle with all the details regarding ingredients and usage instructions printed on the box. This was my first time using sunscreen in serum form, so I was very curious to know how it fares compared to regular sunscreens.

Ingredients

The sunscreen uses non-nano zinc oxide and titanium dioxide as filters. Since they're both mineral filters, they are safe to use, plus their particle size prevents them from getting absorbed into your bloodstream. Since the product comes in the form of a serum, it also contains hydrating and skin-loving ingredients such as Tahitian gardenia extract, pale rose extract, raspberry seed oil, and turmeric root oil.

Texture & Application

Not gonna lie, I really wasn't sure what to expect with this sunscreen. Having never tried a serum sunscreen before, I was a little skeptical about its performance, especially in terms of blendability and white cast. The product has a moderately thick texture, a little similar to paint, and is a shade of chalky white. When I put a drop on my hand to test it out, my first thought was, "There is no way this is going to blend without leaving a white cast!" I could not have been more wrong. Within just a few seconds of blending it in, the whiteness completely disappeared without a trace. I couldn't even believe I had sunscreen on! Not only did it blend perfectly, but it also felt light, almost like I wasn't wearing anything. This came as a complete surprise to me as most sunscreens I've used in the past always felt like a thick, greasy layer sitting on top of my skin.

The sunscreen leaves behind a lovely, dewy glow (which I think is pretty evident in the picture), without appearing greasy in the least bit.

Results

After using this sunscreen every day for more than 2 weeks, I can honestly declare that the Orimii Mineral Sun Shield Serum outperforms most of its peers by miles. Pregnancy-safe, mineral based, free of toxic chemicals, and no white cast - this sunscreen has definitely earned its bragging rights! I use this every morning as the last step of my skincare routine and reapply as necessary. The texture is a dream to blend and is really easy to layer as well.

Verdict

The jury's out- I've found my new HG sunscreen! The Orimii Mineral Sun Shield Serum has all the qualities I've ever wanted in a sunscreen, and so much more.